Forehand Boom Boom's profile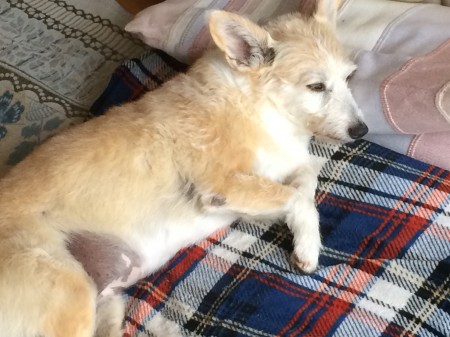 | | |
| --- | --- |
| Gender | Male |
| Age | U10 |
| Experience | 3〜5 years |
Use racket, rubber

Racket

The blade is full of touch and feeling combined with power for topspin strokes. The composition o...

Rubber (Front)

The ultimate weapon for aggressive offensive players! V > 15 Extra is a high-end offensive rubber...

Rubber (Back)

• Rozena employs the rose-dyed Spring Sponge technology as its name suggests• The newly developed...
User review
It is a very high spec rubber.
Since the ball gets caught hard and fly away, the amount of rotation is amazing.
I thought that the flight distance was unsatisfactory when struck with the wood interplate, but in case of a special edition with special material, it was possible to make a flight distance while keeping the rotation amount.
Because all the technologies are stable, I think that it is for all rounder which I want to be a little stronger.

2017/07/20

| | |
| --- | --- |
| Overall | |
| Speed | |
| Spin | |
| Control | |
| Hardness | Little hard |

To be honest, it is not much different from the tenazi series. It is about that it does not fly a little more than the tenazi series if it says it strongly. However, the ball holding is good and the ball is caught on the seat, so the rotation amount is very large.
I think that it is the most suitable rubber for those who play in the front middle team than in the back.

2017/07/18

| | |
| --- | --- |
| Overall | |
| Speed | |
| Spin | |
| Control | |
| Hardness | Soft |

I put it on the fore and used it.
Because the original repulsive force of the rubber gives more flight distance than the past adhesion, you can hit a strong drive even from the back. However, even if it says that there is a repulsive force, it does not play more than the tension system, so if you strike it firmly and then rub it up rather than open the face, you will get speed.
Deployment from the platform is easy to take points. After cutting deeply into your fores, I punch out the opponent's drive with a counter, but this counter enters into a mess! To be honest I have never seen a rubber whose counter is so far.
However, it is very difficult to use, so I can not recommend it for beginners with adhesive rubber.

2017/07/18

| | |
| --- | --- |
| Overall | |
| Speed | |
| Spin | |
| Control | |
| Hardness | Hard |
Racket
Producer
Grip
Review Ranking
20 points are added in the post. You can replace it by Amazon Gift Card worth $5.00 with 500 points.