Change's profile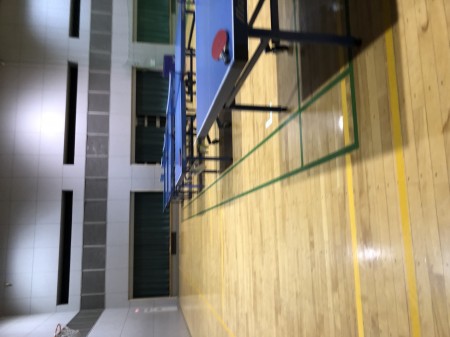 | | |
| --- | --- |
| Gender | Male |
| Age | U20 |
| Experience | 6〜10 years |
Use racket, rubber

Racket

The Timo Boll ALC is the blade of choice for the European Triple Champion, Timo Boll. Timo workin...

Rubber (Front)

• Rozena employs the rose-dyed Spring Sponge technology as its name suggests• The newly developed...

Rubber (Back)

With its open-pore medium sponge, Ventus Spin is the "golden mean" of the TSP Ventus series. Powe...
User review
Changed from Timo Boll alc. First of all, from the conclusion, it is just a word "a universal racket". The feel at impact is a little harder than Timovor alc, so the balance between spin and speed is good and it doesn't choose the play area. Fore put a firm but firmly held ball and hit a high quality drive that draws an arc. The grip was thin and easy to hold.
And above all cospa is the best. We purchased for around 8800 yen on the net, but the performance is comparable to that masterpiece racquet Timovor alc. If you have the money to buy Timo Boll alc you can buy two. You can buy a spare racket.
It is recommended for people who like middle to advanced outer rackets and want a sense of stability, people who play widely in front to middle back.

2019/04/04

| | |
| --- | --- |
| Overall | |
| Speed | |
| Spin | |
| Control | |
| Touch | |
| Hardness | Little hard |

I used it on the front side.
When I tried driving, I had a grip when I tried to drive, and I felt that it was easy for a ball to draw a beautiful parabola. However, it did not mean that it took a lot of rotation, and the power was the impression that several generations of rubber such as Evolution mxp and Lakza 7 appeared. However, the ball does not jump out and does not fall at all, so it is stable, and even with a large rally such as an inquiry, the flight distance easily comes out so I could afford to aim for the course.
In addition, it is recommended for those who seek a cospa by the student because the price is yasaka and conscientious.

2019/06/06

| | |
| --- | --- |
| Overall | |
| Speed | |
| Spin | |
| Control | |
| Hardness | Little soft |

I used it on both sides. The shot feeling was close to Tenazi 64, there was no hardness of tenazie 05. Therefore, I think that it is easier for the way of bite to let it penetrate than the way to hit it. Also, at the meeting, there is no feeling of defeating peculiar to the soft rubber, and it is possible to return the ball which was firmly rotated. However, as it is still a soft rubber, it is difficult for the ball to punch out, I think that it is suitable for a type that sticks with a rally and sticks which way to score. Moreover, although it takes a turn when struck from the back, it is easy to be aimed at counters because it enters somewhat shallowly. So, I think that it is perfect for those who aim at driving attacks and counters in the former middle team.

2019/02/08

| | |
| --- | --- |
| Overall | |
| Speed | |
| Spin | |
| Control | |
| Hardness | Little soft |

I used it on the front side. It is often said on the net that it is similar to tenacity, but it is considerably harder than tenacity in the sense that I used. However, there was a feeling of holding the ball firmly, and a stable high-quality ball was hit. However, I did not feel that I had too much balls like cell balls, and I was easy to handle with a moderate speed of ball separation. Also, because the top sheet and sponge are hard and stiff, satisfying balls were hit in all areas from the front to the rear.
However, I felt it was a bit tedious to be affected by the rotation, but I can get used to it if I practice. Also, the weight is heavy.
This rubber is recommended for those who have a large impact area and a wide playing area.

2019/04/04

| | |
| --- | --- |
| Overall | |
| Speed | |
| Spin | |
| Control | |
| Hardness | Little hard |

For a while, I used the same rubber combination for "Mizutani Satoshi", a masterpiece racket that has been discontinued, but I felt this was a plastic ball and I felt that there was an increase in mistakes since I became a plastic ball. I used it. Then, with the ALC racket, it feels like it has a little more ball than ZLC, and the drive that draws a high arc comes to enter stably. In addition, because the outer racket has enough elasticity, I hit a high-quality drive even from the middle position down slightly. However, I think that it is better to supplement with rubber and muscle power because it feels to be stalled a little compared to Mizutani Pass if it is from the rear team. As for the feel at impact, I felt a bit more involved than Mizutani Minoru, so I felt a bit uncomfortable, but I got used to it immediately. Anyway, good performance is the racket's experience with this racket, so mid- to advanced users should try using it by all means.

2019/03/24

| | |
| --- | --- |
| Overall | |
| Speed | |
| Spin | |
| Control | |
| Touch | |
| Hardness | Little soft |
1
Racket
Producer
Grip
Review Ranking
20 points are added in the post. You can replace it by Amazon Gift Card worth $5.00 with 1000 points.