Jumping Calvi's profile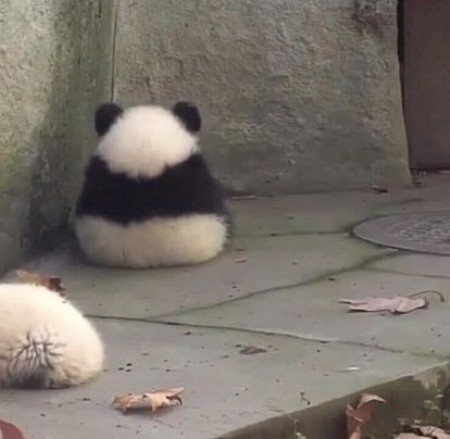 | | |
| --- | --- |
| Gender | Male |
| Age | U30 |
| Experience | 11〜20 years |
Use racket, rubber

Racket

The Innerforce Layer ZLC offers a completely new experience by combining ZLC Carbon technology an...

Rubber (Front)

A comprehensively thinner top surface rubber, subjected to high tension, allows space for a thick...

Rubber (Back)

Z3 with its large pored 42.5° sponge is considerably softer. This makes a big difference. One not...
User review
I used MAX for the inner force ZLC fore.

First of all, it was definitely higher performance than this price range.

It was good point
・Serve and drive will take a lot of rotation and a heavy ball will come out.
・Side-turn rotary serve bends well.
・Because it bounces considerably, speed can be increased. The number of times of taking no touch with the drive has increased considerably.
-Easy to rotate rally.

Bad point
-The drive arc is low.
-When hitting a Tsutsuki, etc. of a weak opponent with an impact drive, it is easy to hit the net without going up.
-While it is easy to apply strong rotation, it is easily affected by rotation. Obviously.


As mentioned above, there is no doubt that it has more performance than the price, so if you are interested please try using it.
However, since it is a rubber of 50 degrees, if you are not confident in the impact, you may try using it from Z1.

2020/06/22

| | |
| --- | --- |
| Overall | |
| Speed | |
| Spin | |
| Control | |
| Hardness | Hard |

It was a transfer from Takaki Niwa wood, but because of the feel of the wood, I was able to make a smooth transition.

Light strokes are like wood, and strong strokes are like carbon, and I feel that they are in the middle. There is also a lack of skill, but I wonder if it is a racket that emphasizes rotation rather than impetus. I think.

I think that carbon does not fly very much, but when the power is transmitted well, there are times when a ball of better quality than you can imagine goes.

Also, the sweet spot was wider than Takaki Niwa wood, so the ball went even if I hit it at the end.

I really like it (´-`)

2020/06/17

| | |
| --- | --- |
| Overall | |
| Speed | |
| Spin | |
| Control | |
| Touch | |
| Hardness | Little hard |

It is a drive man behind the all-fore.
I used it for about a year.

This racket is easy to rotate and the feel is very good. It's really fun to hit (laughs)
You can see at hand that it has been rotated well, such as during loop drive.

Also, I think that it seems to be quite compatible with VICTAS's V15 series rubber in a magazine or something, but when I hit it, I understood the meaning. I can not say it well, but it is a feeling that the racket and the rubber are integrated and the goodness can be efficiently drawn out. Counters with V15 extras are easy to do, and if you hit it, you can not lose.

Speaking of bad points, the grip is thick and angular like a timber, and I like it, but it is not suitable for those who prefer thin.

Also, compared to Inner Force Layer ZLC, the sweet spot felt smaller.

It is a racket that can be recommended for those who attack with loop drive.

2020/06/14

| | |
| --- | --- |
| Overall | |
| Speed | |
| Spin | |
| Control | |
| Touch | |
| Hardness | Hard |
Racket
Producer
Grip
Review Ranking
20 points are added in the post. You can replace it by Amazon Gift Card worth $5.00 with 1000 points.