Taro's profile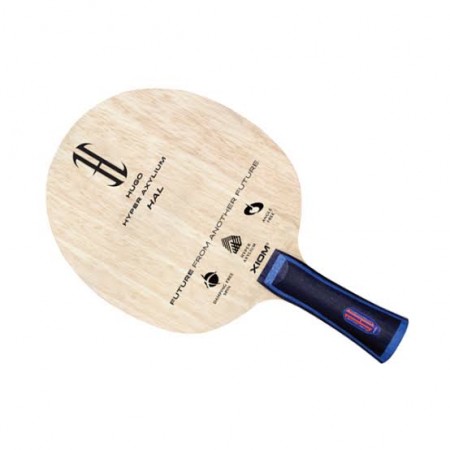 Use racket, rubber

Racket

Rubber (Front)

Now the high-tension performance qualities of the smooth Moristo rubbers are available in short p...

Rubber (Back)

• Rozena employs the rose-dyed Spring Sponge technology as its name suggests• The newly developed...
User review
Used in the fore table.
I felt that it was easy to put out a knuckle when hitting the fore. The other party will make a net mistake.
In the downward rotation, it will enter the opponent's coat firmly even if it is slightly hit or slightly rubbed. If you lift it from below, it will be over.
You can enter the counter by hitting it, or you can enter it by rubbing it according to the rotation.
It is easy to stop and flick on the table.
The stop will be lowered when the racket is close to perpendicular to the table.
You can enter the flick by covering it and hitting it, or by standing the racket and pushing it in.
In the vertical eye, it is easy to handle as a whole because it has a good balance between rotation and knuckle and speed.

2021/02/22

| | |
| --- | --- |
| Overall | |
| Speed | |
| Spin | |
| Control | |
| Hardness | Little soft |

Before using this racket, I used the Japanese extreme blue straight with the same rubber as it is now. I changed to flared Ugo Hyper Axilium because it is difficult to hit straight if I do not grasp it again when turning back. It's pretty easy to grip.
First of all, regarding the feeling of hitting the ball, I originally used pure wood, but I felt that I had a ball and was able to use it as well.
At first, I felt that the trajectory of the fore hit was a little low, but it is a category that is easy to handle with a fairly easy knuckle.
In the fore of the downward rotation, I made a slight over-miss at first, but when I hit it with a slight hit without lifting it from below, it settled on the table and a sharp ball came out.
The back strike goes up considerably and draws an arc to enter the opponent's court. Excellent stability.
The back of the downward rotation is a type that I hit a little, but it was very easy to do.
It was easy to do all the flick Chiquita stops on the table.
The service is normal because I'm not very good at it. Switching from a service to a reversal is not particularly easy.

2021/02/22

| | |
| --- | --- |
| Overall | |
| Speed | |
| Spin | |
| Control | |
| Touch | |
| Hardness | Little soft |
Racket
Producer
Grip
Review Ranking
20 points are added in the post. You can replace it by Amazon Gift Card worth $5.00 with 1000 points.