Faintness's profile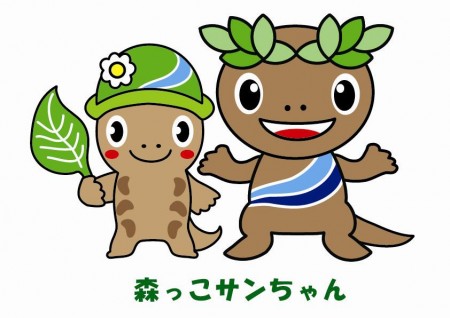 | | |
| --- | --- |
| Gender | Male |
| Age | U20 |
| Experience | 6〜10 years |
Use racket, rubber

Racket

The Arylate Carbon fibers are located closer to the core than with non-layer blades, which leads ...

Rubber (Front)

Rubber (Back)

Soft type of carbon sponge is great spin and control upgrade that aims to balance the European st...
User review
Used in 2.0 at the fore.

The drive is in a linear orbit, rotation and speed are satisfactory, you can score well!

The control performance is also high, you can punch through the course you wanted.

It will stabilize without losing out if you let it dig in firmly even if you are away from the table.

There are also technically immature in person, but it is slightly unstable as Tsutski floats at the reception or it hangs on the net ...

Comprehensively at this price this performance, lifespan is long Cospa It is wonderful. It is a recommended rubber by all means intermediate level.

2018/11/08

| | |
| --- | --- |
| Overall | |
| Speed | |
| Spin | |
| Control | |
| Hardness | Little soft |

Autonomous intermediate person who resumed table tennis for the first time in ten years. Fore: Vega intro (thick), back: Vega Europe (middle).

I bought it to regain intuition and to get used to the plastic ball, but I think that every technology is easy to do and it is a wonderful racket. Design is also cool!

Bass technologies such as Tikita, Flick, Tsutsuki and the Tsunagi Drive can be softly controlled like a wood racket and easily entered. In strong driving and smashing, inner carbon can demonstrate power and can punch out.

When carbon works, there is a metallic sound and the shot feel becomes hard, so it is very easy to understand whether you are hitting as you thought.

Recommended for a wide range of users from beginner to advanced. If you get lost, there is no doubt!

2018/03/23

| | |
| --- | --- |
| Overall | |
| Speed | |
| Spin | |
| Control | |
| Touch | |
| Hardness | Little soft |

Recommended as the first one to start table tennis. I'm relieved if you paste this on both sides in the meantime w
Speed ​​· Rotation is moderately suppressed, control performance is high, perfect for learning basic technology!
It is a feeling that graduation will come when it is possible to meet and leave from the table.
It is recommended to use it for beginners to stabilize the back.

2018/03/27

| | |
| --- | --- |
| Overall | |
| Speed | |
| Spin | |
| Control | |
| Hardness | Little soft |

A hundred years ago, I used Hammond in the era when glue was still usable, and I was hitting the fore drive.

Recently I've used it for a long time, but it was a feeling that it was a rubber for beginners who was able to restrain the speed and spin moderately, if it is good, if it is plague without glue. It is soft so it is easy to control.

Because Block and Chiquita were easy to do, if it is a beginner, both sides, the back side of a beginner and the intermediate level who places emphasis on the stability of the back surface,

2018/03/26

| | |
| --- | --- |
| Overall | |
| Speed | |
| Spin | |
| Control | |
| Hardness | Little soft |

When I started table tennis at junior high school, I first applied the inside on both sides.

In the environment where the local club team instructed with club activities, we also had rubbers picked up.

There are many slaves who are planning to participate in the local club team, and the children only with club activities were Mark Ⅴ.

At that time there was no particular doubt, but I got convinced that it was meaningful now and now w

Because the slave is somewhat tough, it is harder for beginners to handle Mark V. In addition, some power is required to bring out the power of the drive.
However, if the leader has an environment, the maximum value of the drive's power is higher than Mark V, and its performance can be fully drawn out.

Therefore, as the headline, it is recommended as an entry rubber for junior high school boys with leaders!

2018/03/27

| | |
| --- | --- |
| Overall | |
| Speed | |
| Spin | |
| Control | |
| Hardness | Little hard |
1
Racket
Producer
Grip
Review Ranking
20 points are added in the post. You can replace it by Amazon Gift Card worth $5.00 with 1000 points.