Kana's profile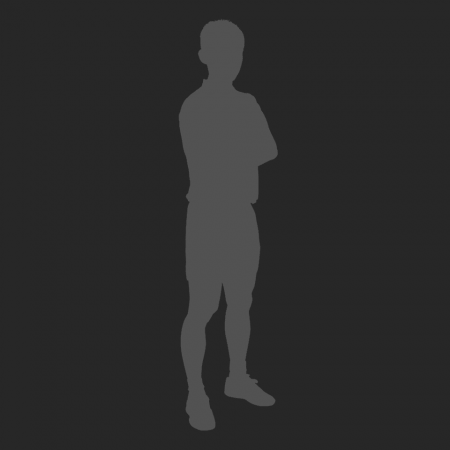 | | |
| --- | --- |
| Gender | Male |
| Age | U10 |
| Experience | 2〜3 years |
Use racket, rubber

Racket

Constructed using Inner fiber technology.Innershield Layer offers soft impact and is equipped wit...

Rubber (Front)

TENERGY 05 has a unique feeling using a combination of Spring Sponge technology, High Tension rub...

Rubber (Back)

A long pimple out rubber with profiled pimple surface. The thin pimples made out of soft rubber, ...
User review
I combined butterfly's recommended combination as it is, but I will not play w

Fore striking: It will stabilize, but it will be shorter if you do not swing faster. Also, it may hurt my wrist because it resonates quite a hand.
Tsutsuki: Tsutsuki will also stabilize. It does not over even if you rotate it exactly.
Drive: If it is an odd swing, it draws an arc before crossing the net and it becomes a net. I think it is also due to rubber. If you swing it in full swing, draw a curved line firmly and it will fit on the table. I do not rub too much, I think that it is better to hit the ball too much.
Cut: Stability is outstanding. Smooth blows are suppressed smoothly. However, it is difficult to rotate a little because it is necessary to hit as if to push out a little if it is a rubber that does not play like a takin 'chop. I think there are a few tricks to spin.

If you combine with this, tenazi, rosena and other bouncy high tension series are considered good. The price is also a difficult point.

2019/01/13

| | |
| --- | --- |
| Overall | |
| Speed | |
| Spin | |
| Control | |
| Touch | |
| Hardness | Little soft |

Used muscles in back with cut man.
It was impressive a combination of hard sponge and hard grains with a butterfly value of 38 °.

Tsutsuki: It will be quite stable. Even without having to put the face down, it was quite easy because there is moderate momentum. However, please note that it will not expire.
Cut: It is up to the person whether it is easy to use or not. People who used soft grain height may think that they will not bounce.
Push: It's very easy to do. Because it is a hard grain, it is hard to be affected by rotation, and since it is still bouncy, it is less likely to become a net.
Block: There is not much change in rotation, but since knuckle enters deeply it can be clogged.
Drive: I also tried driving w It is easy to do in the grain height to think that "wearing behind w" even wrapping upward w

Although it is a personal opinion, I thought that the lifetime of the grain is short. If it is Feinto Long 3, even if it is used for half a year, the grain did not break, but this was about 3 months and I thought that it was short because the part touched by the finger was cut. However, I thought that there were only professionals using it.

2019/01/18

| | |
| --- | --- |
| Overall | |
| Speed | |
| Spin | |
| Control | |
| Hardness | Little hard |

Used muscles in back with cut man.
First of all, the sponge is soft. Also, I think that the grain height is too soft to be spun from myself.

Tsutsuki: As I thought it is grain height, I can not cut as far as the back, but I think that it is a way to break if it is within the grain height. Also, if you do not put the face down, it will become a net.
Cut: Stability is outstanding. You can also suppress bangs firmly.
Push: This rubber may not be very suitable. Because it is susceptible to rotation influence even in grain height.
Block: Here too it can be kept like a cut. It enters quite shallowly.

It was impressive that there was a sense of stability in the cut considerably among the grain height. People who want to stabilize the toppuku or specialize attacks recommend Feinto Long 2.

2019/01/18

| | |
| --- | --- |
| Overall | |
| Speed | |
| Spin | |
| Control | |
| Hardness | Soft |
Racket
Producer
Grip
Review Ranking
20 points are added in the post. You can replace it by Amazon Gift Card worth $5.00 with 1000 points.