Shinyasu's profile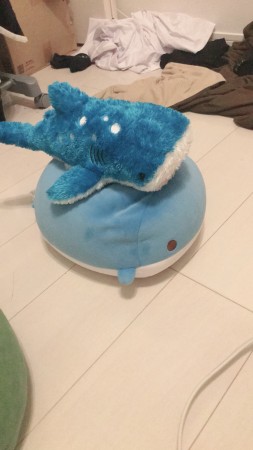 | | |
| --- | --- |
| Gender | Male |
| Age | U20 |
| Experience | 2〜3 years |
Use racket, rubber

Racket

WANOKIWAMI - a unique project. Takeshi Wanaka, a Japanese master in wood processing with the focu...

Rubber (Front)

Most players are looking for that rubber that fits them just right. Nittaku has introduced the Fa...

Rubber (Back)

Curl P-4 long pimple rubber achieves its excellent playing characteristics through the combinatio...
User review
I use it in the foreground.
The shot feeling is when driving
Maybe it's a little sticky ...?
Tension rubber,
When not hitting thickly on the table, loop, etc.
It feels like an adhesive rubber.

Before use, if you do not have the ability of the user
I thought it was a rubber that I couldn't master
After using it, it was rather the opposite impression.

I'm a beginner-intermediate level myself
After making this rubber
The block that I put out in a hurry
Can fit on the coat
It has increased considerably.

Also, because it doesn't bounce on the table at all
Receive is stable
Make a disgusting return ball, depth and course
To control
It is difficult for the other party to take the initiative.

The loop of downward rotation
Because it takes rotation like an idiot
Without hitting the speed drive
You can score with low risk.

As a general comment
Because the rubber will put it in the coat without permission
I think it will be a plus for all players.
Especially seek a sense of stability like myself
There is no doubt for the player.

2020/11/24

| | |
| --- | --- |
| Overall | |
| Speed | |
| Spin | |
| Control | |
| Hardness | Little hard |

I used 0.5mm and one piece.
Rubber used so far
Carl p1, p4, Chen qing, Desperado

It was rumored that glasses were difficult
I have used one glass until now
It was easier to control than any grain.

0.5mm thing jumps too much
There was difficulty in control.

But one of the glasses
It 's easy to stop
Push is easy to control and fast
And back smash
Enter with considerable accuracy.

Glasses are better than other grains
Hardly affected by rotation
Once you remember the angle of entry
It is quite easy to handle.

I heard that curl p1 stops
If you want to cut blocks
Definitely the glass is easier to stop.
Carl turns the opponent's drive
Even if you do n't play it
I will fly.

The range of technology is narrow compared to other grains.
Block is cut block,
Attack is push or smash
I think it is better to concentrate.
I can drive
It's not a level that we bother to do.

And the reversing ability is also high performance.
However, the long and short ease of attachment
Because the speed of the push is more aggressive
Reversal is not the greatest strength.

2020/01/25

| | |
| --- | --- |
| Overall | |
| Speed | |
| Spin | |
| Control | |
| Hardness | Little soft |

Because I used Fastark G1
Review in comparison with that.

At first it is very easy to use.
The feeling of hitting is a bit soft
It feels like it resonates with the hard rubber-specific hand
It is very good.

Speed is faster than G1
The amount of rotation is about the same as G1.
It is an impression that ball separation is a little early.

The ball is off early, but the bottom spin is
A sense of grip with your cock.

Is it hard to be affected by the other party's turn?
Loop drive is also for rotation up
Easy to do
Easy to do counters and blocks
I felt I could do anything myself.

As a drawback, for a ball that is powerful
I can return a pretty good drive
Against a sphere without power
Do you drive from yourself
G1 was easier to do.

2019/07/27

| | |
| --- | --- |
| Overall | |
| Speed | |
| Spin | |
| Control | |
| Hardness | Little hard |

I tried to change the rubber in various ways
After all G1 is the best.

The rotation takes a long time.
The drive is also stable.
Speed is enough, too.
It is easy to do blocks and tables.
There is no such difficult technology
A very versatile rubber.

Anyway, it's easy to use.

2019/06/07

| | |
| --- | --- |
| Overall | |
| Speed | |
| Spin | |
| Control | |
| Hardness | Little hard |

Mainly because I used Carl p4
I will review in comparison with that.

The grains are much harder than p4.

The cut is a demon.
Because it is hard, it flies straight like the front.
But then it falls sharply.
Because it's like a baseball fork
I think cut is pretty easy to enter.

It is less susceptible to rotation than p4.
Because it slips when rubbed
something like drive like p4
Because I can not do it, I lose some stability.
It is impossible too.

Impulse is stronger than p4.
I heard it was low elasticity
I flew a lot.
That's why it is quite easy to play.
However, if you do not move the racket
You can make a block that fits on a table.

Receive returns lower than p4.

As a general rule, it is more likely grain.
Stability is better with p4
May be
It's easy to use.
The front team is for middle and advanced level.

Cutman is
Even beginners should use it.
It is easy to cut it.

2019/06/25

| | |
| --- | --- |
| Overall | |
| Speed | |
| Spin | |
| Control | |
| Hardness | Hard |
1
Racket
Producer
Grip
Review Ranking
20 points are added in the post. You can replace it by Amazon Gift Card worth $5.00 with 1000 points.