Mizutani John's profile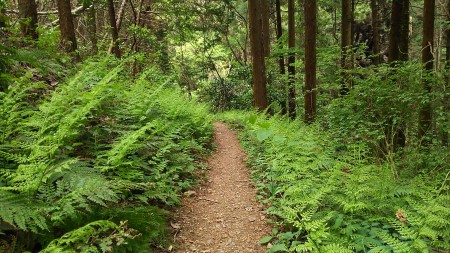 Use racket, rubber

Racket

Rubber (Front)

TENERGY 05 has a unique feeling using a combination of Spring Sponge technology, High Tension rub...

Rubber (Back)

• Tenergy 80 is the ideal balance between spin and speed• Even faster than Tenergy 05 and offerin...
User review
No other rubber can exceed "Tenergy 05". So I can't write reviews for rubber from other manufacturers. (Only the downside can be written)
It is easy to drive and draws an arc, making it easier than any rubber to cross the net and land on the opponent's court. There are many other rubbers that are easy to drive aggressively, but the arc line is straight and there are more net mistakes than 05. So I can't let go.
The only weakness is that the sheet is easy to cut. The delicacy that the rubber circumference becomes rattling and tattered before you know it.
It is often said that the life of tenergy is short, but the "best period" that cannot be experienced with other rubbers is only short, and even if it is used, I think that it maintains its performance at a higher level than other rubbers.
Dignix was also sold, but I don't feel the need to challenge rubber, which is more expensive than Tenergy. I would like to try it if the dignics "FX" with a slightly softened sponge is sold.

2020/10/21

| | |
| --- | --- |
| Overall | |
| Speed | |
| Spin | |
| Control | |
| Hardness | Little soft |

Because there are too many swat users, I bought it as closer. I think there is a compatibility with rubber, but it was hard feeling compared to the swat, there was no big feature change. Compared to Forteus FT and Clipper Wood, it is slightly impressive as 7 plywood. The swat has a unique feeling like seven but almost 5 like a feeling, when playing it seven will come out face. There is a sense of affinity.

2017/09/11

| | |
| --- | --- |
| Overall | |
| Speed | |
| Spin | |
| Control | |
| Touch | |
| Hardness | Little hard |

In a certain racket bought at a shop without knowing anything about the racket, I noticed that it was only momentarily applied, and one when I purchased it again. As soon as I thought that table tennis was so comfortable, at the same time, it took a lot of rotation. It is a racket that is perfect for beginners who are improving the swing form with 5 plywood with very soft racket material. When it continues to use it will surely come when the momentum etc. will feel "unsatisfactory". That time is time to change.

2017/09/11

| | |
| --- | --- |
| Overall | |
| Speed | |
| Spin | |
| Control | |
| Touch | |
| Hardness | Soft |

Even if I usually use Biscaria, if I use it after the practice is interrupted for nearly half a year due to the influence of corona,
"How easy it is to use !!!" when using the inner force layer ZLC that has been stored for the first time in a long time. The tabletop does not scatter, the bang is refreshing, the drive sticks to the rubber and bites into it, and you can apply a strong rotation. It is exactly the middle and good point between wood and outerwear. The difference with ALC is not so much felt in the outer, but in the inner, ZLC has a sense of speed when banging. Is this the difference in price? Outer carbon also has a refreshing feeling in practice, but when it comes to games ... Especially when the opponent is a variable type (cut man or grain height), controllability is also required for the racket, and this easy-to-use racket is "God racket" "is.

2020/10/20

| | |
| --- | --- |
| Overall | |
| Speed | |
| Spin | |
| Control | |
| Touch | |
| Hardness | Little soft |

Compared to the 7-sheet SWAT, this one will bounce, but this is the top for the feel and flexibility. There are a lot of reviews that are quite solid, but for me it is a super racket where you can feel a moderate feeling and a pleasant hitting sound. I will never feel away from the ball as soon as possible. The fore surface (inner / outer) takes much more rotation than the carbon racket. Since the average weight is 90g or more, it is better to quit if you are worried about the weight or you can't shake it. If you choose to purchase such heavyweight rackets, there is a feeling of scariness and you should never quit because you can never get the features of the racket itself. If you are using a carbon racket, you should be able to feel that it is easier to rotate and blocks and controls. We think that it is good for back table with moderate momentum.

2019/11/15

| | |
| --- | --- |
| Overall | |
| Speed | |
| Spin | |
| Control | |
| Touch | |
| Hardness | Little soft |
1
Racket
Producer
Grip
Review Ranking
20 points are added in the post. You can replace it by Amazon Gift Card worth $5.00 with 1000 points.