Chicken wings's profile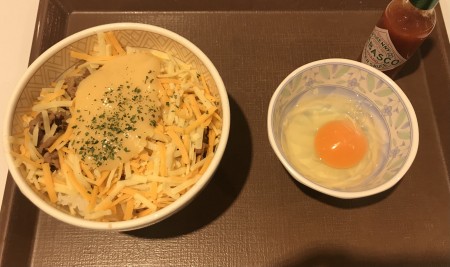 | | |
| --- | --- |
| Gender | Male |
| Experience | 6〜10 years |
Use racket, rubber

Racket

Rubber (Front)

Powerful "NEO" sponge and Hurricane 3 rubber with special glutinosity could create stable and hig...

Rubber (Back)

Same top sheet as FEINT LONG II without sponge. More speed and spin than FEINT-OX. Still as weird...
User review
This is the first racket I bought for Cutman when I was in junior high school.
First of all, the shot feeling is as hard as Koji Matsushita. Matsushita resonates in the hand and feels like a pocon, but this is an image that absorbs the power of the opponent's ball without reverberating so much in the hand.
Perhaps because my individual was packed with 97-98g, I was not particularly dissatisfied with the speed. If a powerful person hits firmly while understanding how to transmit power, he can drive a heavy ball and smash a deciding ball with almost certainty, so I think there is no problem. However, if you hit it lightly, you can see that it is not as fast as Joo Sae-hyuk.
I felt that it was a little easier to be pushed against a powerful ball because the cuts and blocks were flexible. The biggest problem is that I didn't have the technology to control it and the swing speed. It may be the one that is not pushed rather than for other cuts.
Probably because it is thin and flexible, it has the highest maximum rotation value among the rackets I have hit. A level where you can provide a service that makes a receive mistake even if you know how many rotations the opponent at the Kanto tournament participation level is.

2020/11/07

| | |
| --- | --- |
| Overall | |
| Speed | |
| Spin | |
| Control | |
| Touch | |
| Hardness | Little soft |

The shot feeling is quite soft and the ball is held, but the flight distance and speed are also reasonable for cutting. Compared to the butterfly racket, the speed is between Joo Sae-hyuk and Hadlow Shield, but Liberta Willow is the easiest to hold the cut. Because it is thick and has a special material, it is hard to be pushed by a bang, and it is easy to hold the ball firmly and rotate it even for knuckles and light hits. The grain height is easy to cut and the cut is low trajectory, so it is the best in terms of defense.
It's a racket that resonates in my hands, but I don't have the unpleasant feeling that my hands hurt or are pushed, so I like it even though I don't like the feeling that it resonates in my hands.
A racket equipped with a special material does not necessarily have a wide sweet spot, but this racket is not as wide as Koji Matsushita Special, but it is also wide for cutting.
The racket is too soft to fit with a fairly hard rubber like Madoka Pro 3 Turbo Blue. It feels like you're hitting a few millimeters in front, and it's subtle. The limit is the crazy NEO3 I'm using now.

2020/10/31

| | |
| --- | --- |
| Overall | |
| Speed | |
| Spin | |
| Control | |
| Touch | |
| Hardness | Soft |

Thanks to the nature of the grains and the sponge that is not too hard and not too soft, it will be a rubber that can cut using the rotation of the other party and Tsuttsuki that rotates with its own power.
I used to use a grain height of spike P1 for about 2 years, and honestly there was no problem with the sharpness of the cut and Tsuttsuki, but the feint long 2 has considerably less momentum and suppresses heavy driving. I changed to this rubber because it became easier to send low cuts.
The feint long 3 I tried before quit immediately because the sponge was soft but the grains were hard and the grains did not fall and it didn't bounce too much. However, thanks to the slightly harder sponge, this Feint Long 2 has made it possible to knock down the grains normally, and the momentum has increased a little, so I matched myself and continued to use it habitually.
I think that people who use curls and spikes can also handle it, so I think it is worth trying.

2020/11/21

| | |
| --- | --- |
| Overall | |
| Speed | |
| Spin | |
| Control | |
| Hardness | Little hard |
Racket
Producer
Grip
Review Ranking
20 points are added in the post. You can replace it by Amazon Gift Card worth $5.00 with 1000 points.