ぽっちい's profile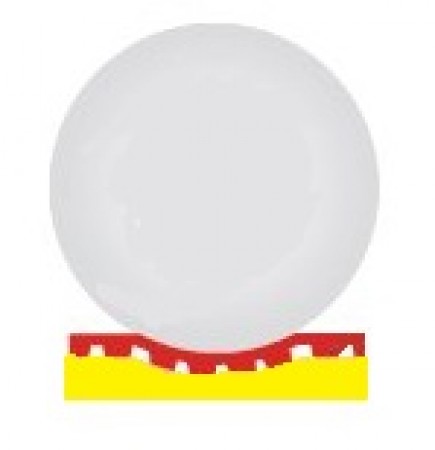 | | |
| --- | --- |
| Gender | Male |
| Experience | 11〜20 years |
Use racket, rubber

Racket

Rubber (Front)

Rubber (Back)

Use the "21 sponge" to "spectrum" that has produced a number of champions. Smash of speed, ease o...
User review
As the name of 01 is attached, there seems to be some people who seems to be emphasis on speed, but V> 01 is an arcuate type rubber completely inverted.
Rather, arc monster (haha).

As substitute rubber of 05, I think that this is probably the best.

Automatic rotation is applied, there is feeling that it lifts without permission, the amount of rotation is considerable.

The automatic feeling is stronger than Rakuza and Fasutuku, so I do not think that it is easy to do as for meat series as well as 05.
Like 05 and Lazzar R, it is a specialized drive rubber.


Recently, the main force of Victus has shifted to V> 15, but I think that it is easier for Stiff to exercise more than 15 for ordinary people to use.

Furthermore, the price of 4800 yen at the price, cutting off 5 thousand yen is pretty attractive.

2018/03/12

| | |
| --- | --- |
| Overall | |
| Speed | |
| Spin | |
| Control | |
| Hardness | Little hard |

· Arc moth high, under rotation wo lifting easy
·Long life
- poking expires
· Ball retention is good

Well, it is rubber, which is classified as a "harder", so likely to bite into the top sheet, you draw a high arc.
The archwire height and lifting ease under rotation on than Rakuza X.

Tenaji arrow, V> 15 field Yo two arbitrarily similar rotation moth-consuming Yo name sense moth no Node, their de thought other street Roh ball moth Strike trout.

In addition, in this price range, in a high tension rubber is, I life is top class.

2017/04/04

| | |
| --- | --- |
| Overall | |
| Speed | |
| Spin | |
| Control | |
| Hardness | Little hard |

Momentum is discreet.
It seems to be suitable for beginners.

The problem is plate thickness.
It is slightly thicker with a notarized value of 6.4 mm.
Because of this, there is little bending.

In other words,
【Although the ball does not fly, it jumps out quickly;

Although it does not fly, it is difficult to spin, so balls tend to be shallow.
In order to beat deeply, it has to be strongly repelled.
It is not suitable for athletes aiming for drive type.

It is obviously not suitable for a beginner to develop a sense of rotation.

While stiffening the board, the shot feeling is blurry.
When applying soft rubber such as fly at soft or Vega elite, the feeling of shot feeling is not transmitted much. This too is not suitable for remembering rotation.

I have tried various rubbers, but there is no use for saying this.

To say strongly, the most sensation was good when sticking grain height.
Since the ball separates soon, changes tend to occur with attacks, and the ball easily shakes.
Although it may be good for a type that attacks with grain height rather than block main battle.

2017/10/10

| | |
| --- | --- |
| Overall | |
| Speed | |
| Spin | |
| Control | |
| Touch | |
| Hardness | Little hard |

- it seems really seven people seeking the feel at impact of the catchy the firm
Of-thin plywood, people seeking the "bending"

Not suitable for more people.


Other people, is a racket that can be recommended to all.


In spite there is a play with the jump of seven, because it has the ball, rotation is likely over.

With five from familiar people, I think that quite "bending" feel small.

But, such as stick to the plate itself, because there is a "ball possession" of such a feeling, preeminent in the rotation is likely over, there is a sense of stability.


Of course, Rashiku seven, then we jump firmly, easy to play because the bending is small.


Cypress system of plywood, even shot feeling well, not out too much distance, also because of the fast ball away, but did not have much preferred,
Both the distance and the ball away from resolved, is the high degree of perfection racket.

2017/04/07

| | |
| --- | --- |
| Overall | |
| Speed | |
| Spin | |
| Control | |
| Touch | |
| Hardness | Little soft |

Both the seat and the sponge are soft, and the seat is very caught.
At first glance, it seems to be wrong with the rotating system table software.

However, with the feeling that it bubbles in, it felt popping out, the ball's jumping out is linear, the trajectory is obviously different from the rotating system such as the booster SA.
It might be a little bit hard on the pen or shake's fore.

As I strike from myself, I do not have much knuckles, but it is a light striker like a block or a short, and I do not know why.

Because the stuck is good, the service will expire and it will take a drive.

It is famous for Mr. Ito players, but it is exactly like a girlfriend like a girl who drives and hits in a meat, and various technologies are easy to do.

However, considering the orbit, it will be a little hard in terms of stability to use it for the fore, for shake back will be the main again.

If you are an experienced software, you can use even a beginner software,
If you are a beginner who is a table tennis beginner and who uses table software from the start, Hammond or the spectrum would be better rather than Morrist.

2018/07/15

| | |
| --- | --- |
| Overall | |
| Speed | |
| Spin | |
| Control | |
| Hardness | Little soft |
1
Racket
Producer
Grip
Review Ranking
20 points are added in the post. You can replace it by Amazon Gift Card worth $5.00 with 1000 points.