ぽっちい's profile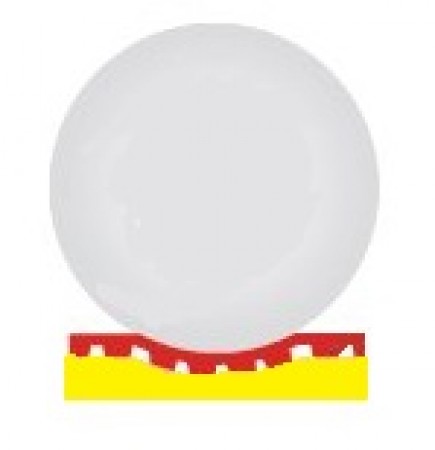 | | |
| --- | --- |
| Gender | Male |
| Experience | More than 20 years |
Use racket, rubber

Racket

Rubber (Front)

The new STIGA Mantra is developed with the latest Japanese rubber technology and offers the perfe...

Rubber (Back)

Use the "21 sponge" to "spectrum" that has produced a number of champions. Smash of speed, ease o...
User review
Momentum is discreet.
It seems to be suitable for beginners.

The problem is plate thickness.
It is slightly thicker with a notarized value of 6.4 mm.
Because of this, there is little bending.

In other words,
【Although the ball does not fly, it jumps out quickly;

Although it does not fly, it is difficult to spin, so balls tend to be shallow.
In order to beat deeply, it has to be strongly repelled.
It is not suitable for athletes aiming for drive type.

It is obviously not suitable for a beginner to develop a sense of rotation.

While stiffening the board, the shot feeling is blurry.
When applying soft rubber such as fly at soft or Vega elite, the feeling of shot feeling is not transmitted much. This too is not suitable for remembering rotation.

I have tried various rubbers, but there is no use for saying this.

To say strongly, the most sensation was good when sticking grain height.
Since the ball separates soon, changes tend to occur with attacks, and the ball easily shakes.
Although it may be good for a type that attacks with grain height rather than block main battle.

2017/10/10

| | |
| --- | --- |
| Overall | |
| Speed | |
| Spin | |
| Control | |
| Touch | |
| Hardness | Little hard |

I tried using what kind of rubber, half fun, half the fear (lol).

"Good rubber for orthodox" is not it.

It is slightly stiff at speed system tension. It is around 43 in German hardness as a whole, is it?

There is a sense of security because there is no feeling that it rushes out freely as it tends to be in the speed system tension with the bait technology such as Tsutsuki and the service.
You can cut it firmly.

There is a feeling that it firmly grips with a rubber sheet, and at the drive it draws a low arch line securely.
Although it is not an intense rotation like tenazi, this time it may have taken more than it looks because the practice partner overly missed the loop.


With moderate hardness, moderate biting, moderate jumping out, smash is certainly easy to do.
Meat strikes on Tsutski can also be easily entered.

Meat is easy to do, there is a spin performance so much, and the price is cheap.

It is a pretty good rubber that Junior gathered in a highly balanced way as a rubber to be pasted before V> 15 or G - 1, or as a rubber for the back of the experts.

2018/10/29

| | |
| --- | --- |
| Overall | |
| Speed | |
| Spin | |
| Control | |
| Hardness | Little hard |

If you stop it, knuckles will be easy to come out, so you may think that rotation will not take place, but it actually costs quite a bit.
Because it grips firmly, it is easy to stabilize even if it is banging, service will be expired.
If it is 7 pieces or special material racket, there is also enough momentum to punch out.

Actually, there are many other rubbers that are more revolving than the spectrum, rotating more than the spectrum, and in knuckles they are not enemies of change table.

However, there is nothing other than the spectrum that has all the performance required for table software, such as rotation / momentum / knuckle, in a well-balanced manner.

It is also recommended for beginners of table software, and many high-ranking table software advanced users are using it.

If it is a table software user, it will be a rubber to use once.

2018/06/10

| | |
| --- | --- |
| Overall | |
| Speed | |
| Spin | |
| Control | |
| Hardness | Little soft |

- it seems really seven people seeking the feel at impact of the catchy the firm
Of-thin plywood, people seeking the "bending"

Not suitable for more people.


Other people, is a racket that can be recommended to all.


In spite there is a play with the jump of seven, because it has the ball, rotation is likely over.

With five from familiar people, I think that quite "bending" feel small.

But, such as stick to the plate itself, because there is a "ball possession" of such a feeling, preeminent in the rotation is likely over, there is a sense of stability.


Of course, Rashiku seven, then we jump firmly, easy to play because the bending is small.


Cypress system of plywood, even shot feeling well, not out too much distance, also because of the fast ball away, but did not have much preferred,
Both the distance and the ball away from resolved, is the high degree of perfection racket.

2017/04/07

| | |
| --- | --- |
| Overall | |
| Speed | |
| Spin | |
| Control | |
| Touch | |
| Hardness | Little soft |

As the name of 01 is attached, there seems to be some people who seems to be emphasis on speed, but V> 01 is an arcuate type rubber completely inverted.
Rather, arc monster (haha).

As substitute rubber of 05, I think that this is probably the best.

Automatic rotation is applied, there is feeling that it lifts without permission, the amount of rotation is considerable.

The automatic feeling is stronger than Rakuza and Fasutuku, so I do not think that it is easy to do as for meat series as well as 05.
Like 05 and Lazzar R, it is a specialized drive rubber.


Recently, the main force of Victus has shifted to V> 15, but I think that it is easier for Stiff to exercise more than 15 for ordinary people to use.

Furthermore, the price of 4800 yen at the price, cutting off 5 thousand yen is pretty attractive.

2018/03/12

| | |
| --- | --- |
| Overall | |
| Speed | |
| Spin | |
| Control | |
| Hardness | Little hard |
1
Racket
Producer
Grip
Review Ranking
20 points are added in the post. You can replace it by Amazon Gift Card worth $5.00 with 1000 points.