ぽっちい's profile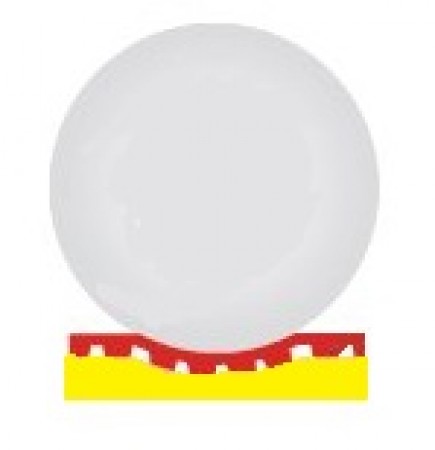 | | |
| --- | --- |
| Gender | Male |
| Experience | More than 20 years |
Use racket, rubber

Racket

Rubber (Front)

The new STIGA Mantra is developed with the latest Japanese rubber technology and offers the perfe...

Rubber (Back)

Use the "21 sponge" to "spectrum" that has produced a number of champions. Smash of speed, ease o...
User review
It is better not to think much with 7 sheets.
When banging, it makes a feeling of a shot a little seven, but basically it is a feeling like 5 plywood with good momentum.

The recent 5 plywoods are racket whose surface material is consolidated but it seems to fit mostly with adhesive rubbers, but it is not so, it gets firm and grips the ball and picks up the flow from the racket. It is.

Honestly, when you compare the shot feeling etc., it is a different racket from Septia.

Not only for beginners but also for men who emphasize the grasp of wood there are also momentum that can be used sufficiently.

It is a good racket that you can recommend to all.

2018/08/05

| | |
| --- | --- |
| Overall | |
| Speed | |
| Spin | |
| Control | |
| Touch | |
| Hardness | Little soft |

· Arc moth high, under rotation wo lifting easy
·Long life
- poking expires
· Ball retention is good

Well, it is rubber, which is classified as a "harder", so likely to bite into the top sheet, you draw a high arc.
The archwire height and lifting ease under rotation on than Rakuza X.

Tenaji arrow, V> 15 field Yo two arbitrarily similar rotation moth-consuming Yo name sense moth no Node, their de thought other street Roh ball moth Strike trout.

In addition, in this price range, in a high tension rubber is, I life is top class.

2017/04/04

| | |
| --- | --- |
| Overall | |
| Speed | |
| Spin | |
| Control | |
| Hardness | Little hard |

What to do with the next ball after driving in the third ball.

That is the turning point of this rubber evaluation.

Do you want to strike out with a strong A or go with B drive?

People who choose B may not be able to give a high rating to this rubber.

Anyway, this rubber is easy to hit meat type.
The ball from 3rd ball to 5th ball, the counter for driving, or the meat that hits the counterclockwise rotation in one shot are equally stable.

In addition, it is easy to do on the table.
Rubber that is easy to play meat tends to bounce with light hits, but without worrying about it, the Tsuttsuki can be cut off easily and the block is easy to stabilize.

Because it is easy to catch, it will take a loop if you apply it.


The back side of the shake that I often play and

B On the foreside of the person who is smeared with "Smash next ball when driving"
This is a rubber that you want to use.


"Rigid force rapid" which is also said to be for meat is easy to match a hard racket,
A softer mantra is recommended. 5 pieces of wood. If special, inner.

The meat system draws a "moderately small arc line", which gives you an excellent sense of stability.

2019/08/12

| | |
| --- | --- |
| Overall | |
| Speed | |
| Spin | |
| Control | |
| Hardness | Little hard |

Normally, the rubber at the level that can be used on the front line, the price is reasonable, so I've been using it in the main racket recently.

From the name, is it kiwamono? I thought, it is not a sharp performance, it is a very easy to use rubber.


You can see that there is some sticking when you touch it. It is not sticky but very slight adhesive. It is a good match with adhesive made in Japan.

If I apply tension to TSP 's Triple or Tamas' Takinesses D, it might be such a rubber (laugh).


This "fine" adhesion condition is exquisite.

When striking normally, sticky can strike with the tension rubber way of striking without disturbing, and even if you hit it and hit it you will not feel strange.

Only when it is on the table, it sticks like a sticky bitter.

The trajectory draws a rather high arc.

It strikes and jumps in the upward direction, it is a feeling that forcibly draws an arc line.

◎ to a special material racket or 7 piece racket that tends to be straight in the ball.

If it is five racket, it may be a little missed.

It is unsuitable for those who want to skip straight.


For example, it is a rubber that dropped a little momentum from GFT48, aka 7, etc. and raised the catch by that much.

2017/12/10

| | |
| --- | --- |
| Overall | |
| Speed | |
| Spin | |
| Control | |
| Hardness | Little hard |

While holding a ball with "shit" like 5 plywood, the ball is a small arc trajectory which is like a straight line and is close to a straight line.

Speed ​​does not reach the outer special material, but it bounces on the inner material level.

The shot feeling is also good, there is a feeling of hitting the ball, I feel easy to turn.

It is exactly like a "royal road" racket.

Personally, I do not like the angular grip of flare. Are you conscious of Timo ALC?

On the other hand, since straight is elliptical, it feels quite easy to grasp.


There is also a usage history of the Japanese national team, with this performance alone, the price is 5200 yen.


Speaking of 7 old plywood of the past, something bouncy hard like SK 7 was common, but the swat changed its concept significantly.

2018/02/23

| | |
| --- | --- |
| Overall | |
| Speed | |
| Spin | |
| Control | |
| Touch | |
| Hardness | Little soft |
2
Racket
Producer
Grip
Review Ranking
20 points are added in the post. You can replace it by Amazon Gift Card worth $5.00 with 1000 points.