Pin-chan's profile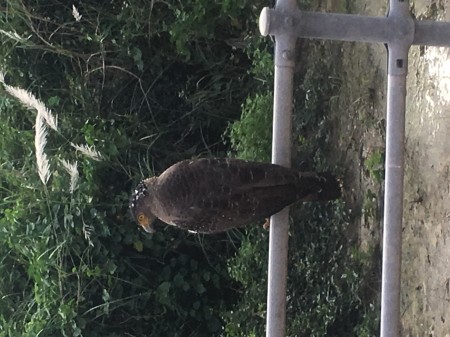 | | |
| --- | --- |
| Gender | Male |
| Age | U30 |
| Experience | More than 20 years |
Use racket, rubber

Racket

Hurricane Long 5 adopts 7-ply aryl-carbon fiberboard with Pith-Film tech, offering great power an...

Rubber (Front)

Rubber (Back)

It is not yet released as of January 2018, but since it is already used by Mizutani and Hamamoto,...
User review
Although it might be due to the racket, the first impression was the impression that a drive of unexpected power comes out.
Although the rotation evaluation is lowered, it is not necessarily that it will not rotate naturally, but it actually takes firmly. The service outage was less impressive than the other rotary type rubber.
However, the rotation of the drive is so abundant that it enters the opponent court with a slightly linear trajectory and draws a trajectory that will sink down.
The trajectory was more impressive than the impression of the rotation amount.
I think that it is a very suitable match for a player of a drive type that I want to decide with a single shot, a counter who wants to fight with a counter or haste in the former team.

2017/11/04

| | |
| --- | --- |
| Overall | |
| Speed | |
| Spin | |
| Control | |
| Hardness | Little hard |
6
Racket
Producer
Grip
Review Ranking
20 points are added in the post. You can replace it by Amazon Gift Card worth $5.00 with 1000 points.