LIU's profile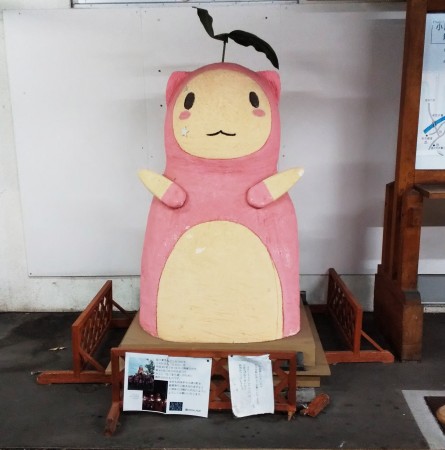 | | |
| --- | --- |
| Gender | Male |
| Age | U30 |
| Experience | 6〜10 years |
Use racket, rubber

Racket

The Timo Boll ALC is the blade of choice for the European Triple Champion, Timo Boll. Timo workin...

Rubber (Front)

Hurricane 2 keeps the powerful style since Wang Liqin won the Olympic Games Championship in 2000....

Rubber (Back)

A comprehensively thinner top surface rubber, subjected to high tension, allows space for a thick...
User review
Changed as follows.

(Change before)
Racket: Infinity (STIGA)
Rubber table: Genesis M (STIGA)
Rubber back: Sliver
↓ ↓ ↓
(After change)
Racket: Inner Force Layer ZLC
Rubber table: Rosena
Rubber back: Rosena

Even if you want to hit the drive because the total weight has increased by about 15g,
At the beginning of use, it is too late to handle properly ...

While using it, do not try to shake with force,
Noticed that a swing utilizing centrifugal force is suitable,
Since then, it has become possible to strike a destructive drive stably.

The more you racket, the more you hit it,
It was a racket that you can feel what was said by seniors in the club activities era.

After the inner force layer ALC,
It was the decisive factor that you liked the sound of hitting the ball.
ALC is a patchy! ZLC is Paqueen! And so on
I like ZLC because it sounds more metallic.

2019/10/13

| | |
| --- | --- |
| Overall | |
| Speed | |
| Spin | |
| Control | |
| Touch | |
| Hardness | Little hard |

It is a racket that softens the momentum and shot feeling more than the inner force layer ALC.S.
I think that rubber can choose anything.
However, if a beginner chooses MAX or MAX, I think that it feels like it is flying too much (in case of back software).
People who want to play calm on the platform think that it would be nice to choose this racket.

Although it is personally, the grip is wider at the root than the FL than for the FL, and there was a fit.
I also sell AN, but I thought that taste is a handy feeling of separation.

2018/10/01

| | |
| --- | --- |
| Overall | |
| Speed | |
| Spin | |
| Control | |
| Touch | |
| Hardness | Soft |

As the headline, I started table tennis for the first time in ten years, but finally I was able to meet this one book.

Both the fore and the back pasted in the spin type tension rubber and tried to hit.
The thickness of the rubber may also be related, but it was easy to spin on anyway.
Not only Saabu and Taitai technology, even spheres that have collapsed in the rally and struggled in a struggle can be stably put on the coat while taking advantage of rotation. With this racket, I feel that the front play will shine in the narrow gymnasium etc.

Overall performance is similar to Butterfly's inner force layer ZLF.
To name a different point, the firefall FC got a bigger grip, especially the FL was securely gripped and had a sense of security to swing securely.

Recommended for female players too!

2018/10/17

| | |
| --- | --- |
| Overall | |
| Speed | |
| Spin | |
| Control | |
| Touch | |
| Hardness | Soft |

The first tenazy was 05, but I applied 80 on the fore when trying to replace the rubber.
I felt it immediately after hitting it was a habitless rubber that would moderately fly and be moderately rotated.
As a result I like 80 more than 05.
As for my play style, it was 80 for Fao and 05 for back.
It is expensive for advanced players, but it is a wonderful rubber that is excellent in defense.
If you decide to debut tenazi first try using 80 first, I think that it is better to switch to 0 or 64 depending on whether it is emphasis on rotation or speed from there.
Since it is an amateur 's opinion, sorry.

2018/09/19

| | |
| --- | --- |
| Overall | |
| Speed | |
| Spin | |
| Control | |
| Hardness | Little soft |

As I asked the shop owner of a certain shop,
Inner force AL that became totally out of print
I thought that the performance was close.

The feel at impact is hard, but the ball has inner carbon
I think there is more.

Even with soft rubber and balance-oriented play,
Hard rubber and aggressive play seems to fit
It is a racket.

2019/07/10

| | |
| --- | --- |
| Overall | |
| Speed | |
| Spin | |
| Control | |
| Touch | |
| Hardness | Little soft |
1
Racket
Producer
Grip
Review Ranking
20 points are added in the post. You can replace it by Amazon Gift Card worth $5.00 with 1000 points.