Muscle training and table tennis man's profile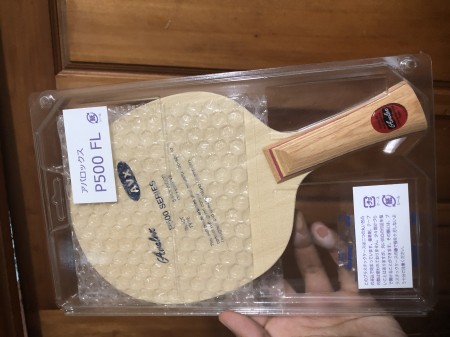 | | |
| --- | --- |
| Gender | Male |
| Age | U30 |
| Experience | 11〜20 years |
Use racket, rubber

Racket

Seven plywood explosive destructive power and stability features to show on offense and defense. ...

Rubber (Front)

Rubber (Back)

With the new rubber RISING DRAGON Yasaka has successfully combined not only the advantages of the...
User review
Tokatsu is used for both Infinity and p500. It is not so heavy and will respond to strong impacts. Compared to the Mad Rider Pros 2 and 3, it gives the impression of jumping out somewhat straight.
Because it's made of wood, holding the ball isn't too early or too late, it's just right.
The stops are very low and short.
During the lower rotation, the loop system is easy to lift, the arc is not too high, it sinks well on the opponent's court, and the hitting lower rotation drive is as fast as you can not see with the desired arc.
The knuckle drive is also easy to do, so you can expect points even with changes in knuckle and rotation.
When I lend it to a member who is practicing together, I received a comment saying that I had hated sticking until now, but it may be replaced.
I think that it can be used without any problem even when shifting from tension. I am not using it now because it is not very characteristic, but it is a good and well-balanced rubber without peeling.
Conclusion: stable when put on wood. The arc is not that high. Although it is not so characteristic, there is a change peculiar to adhesion. There is no problem with distance and speed. Physical is important so as not to make a ball and ball.

2020/02/14

| | |
| --- | --- |
| Overall | |
| Speed | |
| Spin | |
| Control | |
| Hardness | Little hard |
Racket
Producer
Grip
Review Ranking
20 points are added in the post. You can replace it by Amazon Gift Card worth $5.00 with 1000 points.