's profile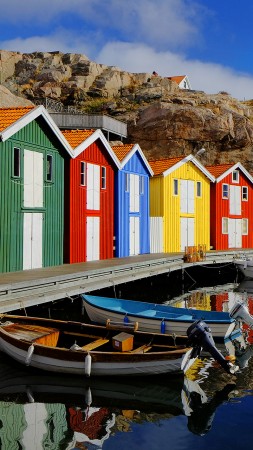 | | |
| --- | --- |
| Gender | Male |
| Age | U10 |
| Experience | 4〜5 years |
Use racket, rubber

Racket

Emphasis on ease of rotation and stability, newly designed timber and plywood construction with t...

Rubber (Front)

TENERGY 05 has a unique feeling using a combination of Spring Sponge technology, High Tension rub...

Rubber (Back)

• Tenergy 80 is the ideal balance between spin and speed• Even faster than Tenergy 05 and offerin...
User review
There also was used in Zhang Jike T5000, it is no odd speed. However, since the rotation is also unexpectedly take, I think that was easy to do back of technology (drive Chiquita, etc.). It was the fastest speed of the rubber in using until now. It's enough to not be compared Nante Plakson (laughs)

2016/03/13

| | |
| --- | --- |
| Overall | |
| Speed | |
| Spin | |
| Control | |
| Hardness | Little soft |

Is the use of in the back. The Fore It is tough (too soft). The drive is easy to hit. Since the biting of the ball is good, you can also easily back of the curve drive and shoot drive. The ball will sink in a considerable amount of rotation and better off hitting the loop drive to the ball under rotating. But, because the easy effects are fairly received rotation, attention. After, it was good for the hitting sound. Properly is it feels good sound at the time of the meat.

2014/09/14

| | |
| --- | --- |
| Overall | |
| Speed | |
| Spin | |
| Control | |

I used to paste the Kyo leopard NEO3 to the fore surface. I will jump again ZLC so messed up! It jumps than the ALC, but the shot feeling felt soft. Today is a combination of a leopard, but strike because too jump with a person who is confident in feeling is I smile swing speed that does not Ikase a pressure-sensitive adhesive of performance will use took was heavy drive of the rotation, to ensure the always fast swing speed since there is a need, I think that severe kana. Million people received to think ALC, but because the combination of the ZLC and Kyo leopard is a strong weapon for the senior person, why not try to use those who have self-confidence.

2016/05/25

| | |
| --- | --- |
| Overall | |
| Speed | |
| Spin | |
| Control | |
| Touch | |
| Hardness | Little hard |

Sponge is hard, but the rotation will take very well. If ask drive also bite into power is quite out, to exit from the court of the other party in the no-touch. Under rotation and lateral rotation and short Long For Saab, what Saab also put out freely, is the rotation is not anyway odd. But, so hard and do not get used that rotation had it flew in less there was often. Is in the rubber that was used until now is the best performance was good. Personally I recommend than Tenaji.

2015/03/30

| | |
| --- | --- |
| Overall | |
| Speed | |
| Spin | |
| Control | |

Speed ​​drive will enter Bambang. When it comes to power drive, how rotation is not enough, I felt. Because some stability, I think that it is easy to IE rubber-to-use, even for beginners.

2014/08/03

| | |
| --- | --- |
| Overall | |
| Speed | |
| Spin | |
| Control | |
1
Racket
Producer
Grip
Review Ranking
20 points are added in the post. You can replace it by Amazon Gift Card worth $5.00 with 1000 points.