's profile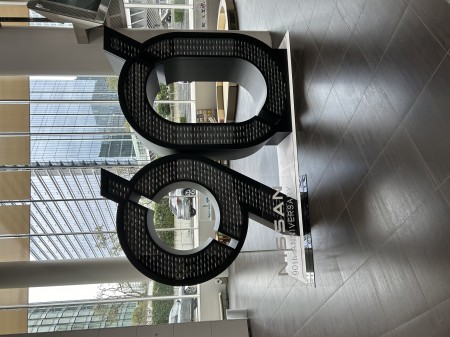 | | |
| --- | --- |
| Gender | Male |
| Age | U10 |
| Experience | 6〜10 years |
Use racket, rubber

Racket

Features the use of Butterfly's ZL fiber.ZL fiber is harder, more flexible and lighter in wei...

Rubber (Front)

Rubber (Back)

It is not yet released as of January 2018, but since it is already used by Mizutani and Hamamoto,...
User review
I watched a video used by a player of a certain team on Youtube, and maybe this suits me? I thought I bought it. Both sides are pasted on both the main and sub.
First of all, fore hitting and adhesive tension are mostly close to adhesive rubber, so I didn't bounce that much and I got the impression that it was easy to control.
Next is the bench, which is perfect. The ease of use of the bench technology peculiar to adhesive rubber has come out firmly. It was a good feeling because a nasty ball came out just by squeezing.
With attack technology, the amount of rotation when firmly biting into the rubber is terrible. With loop drive, you can put out an unpleasant ball that the opponent will make a mistake on your own ... The speed will also come out as it is, so I thought it would be better to use it properly and fight.
By the way, it's not that sticky. I didn't care because it would help me ...
Overall, it's the best rubber anymore, I can't complain. It seems that it can be fixed with this for almost a year.

2021/02/03

| | |
| --- | --- |
| Overall | |
| Speed | |
| Spin | |
| Control | |
| Hardness | Little hard |

The Tenergy 80 is the most balanced rubber in the Tenergy series.
Performance seems to have taken the good part of 05 of rotation and 64 of speed. It's not as fast as 05, but it takes a lot of rotation, and not as fast as 64, but it's faster. The sponge hardness is the same as 05, but I felt that 80 was easier to use.
It is a rubber used by Hayato Mizutani, so naturally it is also used by many professionals. Also, the compatibility with the racket "Inner Force Layer ZLC" that is also released from the butterfly is excellent. Both the foreground and the back are easy to handle, but I think that it is better to stick it on the back surface personally. It's easy to do benchtop technology, and it's a wonderful rubber wherever you take it!

2020/06/30

| | |
| --- | --- |
| Overall | |
| Speed | |
| Spin | |
| Control | |
| Hardness | Little soft |

As Tenaji felt a little high, I was sticking it as a substitute for a while. In a nutshell, it's made of stone.
As I wrote in the heading, the performance is very organized, and I received an impression that it was easy to use. The speed and spin are still inferior to the Tenagi series, but still the performance is equal to Tenagi, and it has the control power, so it fits well on the platform.
If anything, I would recommend it to players who feel close to the FX and feel that their tenacity is too high to put their hands on by all means.

2019/07/06

| | |
| --- | --- |
| Overall | |
| Speed | |
| Spin | |
| Control | |
| Hardness | Little soft |

I wondered if it was so good because people around me praised it and purchased it.
I felt that it was a rubber close to Tenergy 80 as I struck it. The balance of speed and spin is moderate, and the impression is that it is easier to control than the R53, which is one step above this. However, it is a little unsatisfactory. There is no doubt that it is a good rubber because it fits in the foreground and the back. It may just be that you aren't at your full potential... but you get a very "more" feeling. There may be a combination problem, though.
However, since it has a very stable feeling, it is a rubber that can be recommended from intermediate level people.

2020/07/13

| | |
| --- | --- |
| Overall | |
| Speed | |
| Spin | |
| Control | |
| Hardness | Little hard |

I changed to this rubber because I thought that the backhand was hitting the table soft after a long time of table tennis.
In the attack, the ball spins so much that you can't think of it as table software. Perhaps it's hard to say that this is good with table software, but honestly I felt that it was easy to do. If you want purely table software, we recommend other rubbers.
It was easy to control, and I could get a stable return ball even in a block, so I didn't feel any difficulty in using it.
It is a rubber that anyone who wants to change from the back rubber to the front software or the front beginners should use it.

2020/06/18

| | |
| --- | --- |
| Overall | |
| Speed | |
| Spin | |
| Control | |
| Hardness | Little hard |
1
Racket
Producer
Grip
Review Ranking
20 points are added in the post. You can replace it by Amazon Gift Card worth $5.00 with 1000 points.