Ishitsubute's profile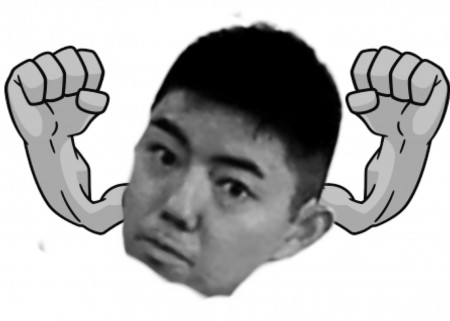 | | |
| --- | --- |
| Gender | Male |
| Age | U20 |
| Experience | 11〜20 years |
Use racket, rubber

Racket

The Innerforce Layer ZLC offers a completely new experience by combining ZLC Carbon technology an...

Rubber (Front)

Rubber (Back)

The new VO > 101 is a very fast and dangerous short pips-out rubber with built-in High Energy Ten...
User review
Avalox P700 is compatible with table software other than ◎ very good ◎.
Many rackets weigh more than 90 grams and should be heavy, so it may be heavy for women
It is for people who want to put out power in a wood racket because it gives power even if you put a lot of rubber on it.
There is a sense of security when driving with a solid ball that seems to be a wooden racket.
Also, as I've said many times, it's heavy, so if you don't shake it firmly and return it firmly, you will easily fall behind.
Also, the grip is round and thick, so if you have small hands, it will be difficult to hold!
I have small hands so it was difficult to hold.
In the past, many players of the Chinese national team used it, so the compatibility with the adhesive rubber must be perfect.
As a recommended rubber
on the fore side
Dignics 09C
Dignics 64
Tenergy 05
Tenergy 25
Tenergy 64
leopard series
on the back side
Dignics 09C
Dignics 64
Tenergy 05
Tenergy 64
Shoryu
leopard series
etc. is recommended.
Regarding table software, I think that compatibility is generally good.

2022/10/07

| | |
| --- | --- |
| Overall | |
| Speed | |
| Spin | |
| Control | |
| Touch | |
| Hardness | Little hard |

First of all, let me say one word.
I tried the trial hit with Rakza 7.
The reason is that the cut cannot be suppressed due to too much momentum.
Suitable players are those who like the feeling of wood, want momentum, like the feel of cypress at impact, cannot use special materials, like three plywood, like thick racket, etc., or a back side. is recommended for players who are different and fight in the front team.
It is also recommended for large ball players.
It's a good racket that I'm worried about changing from my current racket.

2022/11/13

| | |
| --- | --- |
| Overall | |
| Speed | |
| Spin | |
| Control | |
| Touch | |
| Hardness | Soft |

I used it from the 5th grade of elementary school to the 2nd grade of high school in the 6300 yen including tax era before the Tenergy series became expensive.
At that time, I was weak, so I could not use hard rubber at all.
What I was looking for in rubber at that time
① Speed ② Rotation ③ Flying distance ④ Control ⑤ I was looking for something soft and powerful, so it was perfect and I used it the longest in my life.
The speed is about to compete for 1 or 2 among the rubbers I have used so far.
However, when it became the current price, I gave up using it for economic reasons, but it is a rubber I would like to use again if I can afford it financially.
After that, I have some financial leeway

2022/11/11

| | |
| --- | --- |
| Overall | |
| Speed | |
| Spin | |
| Control | |
| Hardness | Soft |

speed comes out.
It not only speeds up but also draws arcs.
It has just the right amount of elasticity, so it feels good to block.
I feel like I can't beat the counter.
Others said that the tsutsuki floated due to the bouncy, and they were afraid of tsutsuki. I wasn't like that at all.
This rubber is faster than traditional rubber. The rotation is also the highest value for Nitaku rubber.
If it is difficult to control, it is better to use a racket that suppresses the momentum, and if you want to fly, it is better to match it with a racket that bounces.
It's a good feeling, so I'm going to try using it in the official game once.

2022/11/07

| | |
| --- | --- |
| Overall | |
| Speed | |
| Spin | |
| Control | |
| Hardness | Hard |

I will say it straight to the point.
It is one of the rubbers that I super push.
Currently, my foreground is covered with a thick black sheet, and I've been using it for about 9 months.
as a feature
① Soft
② Bouncy
③ Rotation is applied
④Flying distance is increased
⑤ Arc wire is low
⑥ 2nd speed ball elongation is good
Since I started using the Dignics 64, I've been able to win several ranks higher than anything else.

2022/10/26

| | |
| --- | --- |
| Overall | |
| Speed | |
| Spin | |
| Control | |
| Hardness | Soft |
1
Racket
Producer
Grip
Review Ranking
20 points are added in the post. You can replace it by Amazon Gift Card worth $5.00 with 1000 points.