Gk-2-Amarum's profile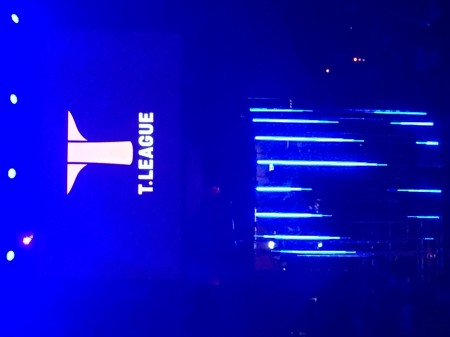 | | |
| --- | --- |
| Gender | Male |
| Age | U40 |
| Experience | More than 20 years |
Use racket, rubber

Racket

Rubber (Front)

Z1 with its medium pored sponge and a short, wide pimple structure is the hardest and fastest of ...

Rubber (Back)

Z3 with its large pored 42.5° sponge is considerably softer. This makes a big difference. One not...
User review
Original Pendora, as lovers of speed series, is driven by the desire that you want to really test hitting, was purchased. Feeling gripped ... FL grip is a little thin, also felt the thickness. Kana expected to have was from the slightly heavier. Double-sided blue fire at a thickness of 2.0, was 191g. When you hit ... in the back of the half-volley, comfortable feel at impact! Also to stop, also stretch, freely! It is the impression that. Since a poor of poking did somewhat stable. But, was Mashi well sharp. In addition, it is a personal problem also feel a sense of discomfort to manipulate the fore slim grip. Shot feeling is the best! Without permission ballistic if touches the ball was impressive washable on the court to draw the arc. While there is a sound of "win!", Feel the goodness of the ball possession, was the racket called "truly is Darker-san!". This racket is love.

2017/01/15

| | |
| --- | --- |
| Overall | |
| Speed | |
| Spin | |
| Control | |
| Touch | |
| Hardness | Little hard |

Needless to say the outstanding performance of Tenazie 05, it is a feeling that made its power a little squeezed and easy to handle. Personally, it is positioned similarly to 05 FX, and if it is, this one is profitable profitably. The arc of the drive is somewhat high, it will fall on the court stably. She liked the feeling that the sheet was softer, letting it stick firmly and hit it. It is easy to control the platform.
  Vega EURO if you are going to try tension rubber for the first time, I feel that it is not tenazy suddenly from there, and it will get in between.
 By the way, the sponge 'Rosé' is really beautiful and fashionable when it is combined with Lazzarn 's "Green". It is a waste to hide with side tapes.

2017/05/03

| | |
| --- | --- |
| Overall | |
| Speed | |
| Spin | |
| Control | |
| Hardness | Little soft |

This rubber is amazing! For me with the theme of "substitute for tenazi where the price is too high", this rubber is the best!
 The rubber is lighter than the blue fire series, and the speed is outstanding! I dig into it a lot and I feel a sense of firing out with Gyun. With the softness and ease of use of L42's R42, it was the impression that there is the speed of R47. However, it may be somewhat lighter than the Blue Fire series in spheres.
 Anyway, I can not believe that with this performance, cutting 4000 yen including tax! Why can you buy this rubber at this price? Mr. Donic is amazing!

2017/08/06

| | |
| --- | --- |
| Overall | |
| Speed | |
| Spin | |
| Control | |
| Hardness | Little soft |

Since R47 was felt somewhat hard, I tried dropping the hardness. As you can see, this distance stabilizes the distance. It is very easy to use. I firmly dig into it, the arc of the drive will be slightly higher. I felt it was easy to play, but it may have been a easy-to-return ball for the opponent.
 It is suitable for those who rally without falling too far back. Recommended for back. I also feel like △ in terms of Cospa.

2017/08/07

| | |
| --- | --- |
| Overall | |
| Speed | |
| Spin | |
| Control | |
| Hardness | Little soft |

First of all, the impression I used in cutting. Long cuts against the drive are sharp. Although a comfortable cut enters, the next cut was hard to wait because it was too fast. Also, Tsutsuki does not scratch at all. It is difficult to handle!
 And impression with a middle pen. Attack can beat comfortably! I could hit both fun and how to hit it fun. However, blocking is difficult!
 Conclusion. This will be a rubber for advanced users. I feel like I can become an interesting player if I attack the gang in this rubber.

2017/05/05

| | |
| --- | --- |
| Overall | |
| Speed | |
| Spin | |
| Control | |
| Hardness | Little soft |
1
Racket
Producer
Grip
Review Ranking
20 points are added in the post. You can replace it by Amazon Gift Card worth $5.00 with 1000 points.