Sho-go's profile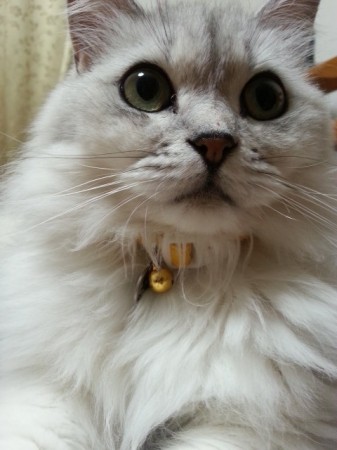 | | |
| --- | --- |
| Gender | Male |
| Age | U30 |
| Experience | 11〜20 years |
Use racket, rubber

Racket

Seven plywood explosive destructive power and stability features to show on offense and defense. ...

Rubber (Front)

Powered by Spring Sponge Technology and with pimples of a larger diameter than other rubbers, Ten...

Rubber (Back)

• Rozena employs the rose-dyed Spring Sponge technology as its name suggests• The newly developed...
User review
First of all, the arc of this rubber does not rise so much.
But the ball is not linear.
It is perfectly fitting to draw a low arch line.
And I actually felt it felt harder than the display hardness of the manufacturer.
The hardness of the seat and trajectory may be affecting.
It fits well on the platform, and the drive and meat was also easy to put out a ball with speed.
However, I thought that the amount of rotation itself was discreet and that the loop was not a rubber weapon.
On the contrary, since the influence of the opponent's rotation is also small, I thought that people who like block and meat want to use it.

2017/04/28

| | |
| --- | --- |
| Overall | |
| Speed | |
| Spin | |
| Control | |
| Hardness | Little hard |

This racket is well-balanced at a high level.
The speed of the ball became a plastic ball and it became hard to get out, but this racquet makes it possible to hit a speed ball at all.
You can also give arcs to spheres much easier to rotate than the carbon of gums.
However, it is not a racket that is easy to handle.
I felt it was a Jaja horse when I first used it.
But as I got used to it, it became easier to drive the platform and loop drive.
Although it is a racket with a very high potential, if you use it, I will recommend purchasing after having prepared to some extent.
The size of the sweet area which is the feature of superyZLC can be felt in the sense that it hits at any part of the blade.
Although it is a wonderful racket and at the same time a little Jaja horse racket whose personality is a little strong, I think that if you can master it it will be a strong side.
By the way, ST of the grip was angular and AN was a narrow shape.

2017/07/24

| | |
| --- | --- |
| Overall | |
| Speed | |
| Spin | |
| Control | |
| Touch | |
| Hardness | Hard |

It is an impression when I gotten to use the one who is always practicing together.
The first thing I felt was the hardness of the seat. I thought that it was also related because it was 1.9 mm thick, but I strongly felt playing.
With the impression that the drive is easy to rotate, because the seat is hard and strong, I felt grip even with a thin sheet.
However, it was an impression that it was easy to rotate and the absolute amount of rotation was not high.
It seems that the person who did the block was also easy to return.
It was the impression that the thick shot feeling of the German rubber so far clearly became much clearer because the arc line was high because the seat became thin.
However, the seat felt really hard, I felt it was hard even with a relatively soft sponge of 42 degrees so it seemed to be hard to make R47 and R50 harder to harden.
Although it thinks that there are many people who are interested, there are many people who are interested, but if you are a beginner or an intermediate person try this R42 first and then try other Lazyans, the choice mistakes will decrease I think not.

2017/07/15

| | |
| --- | --- |
| Overall | |
| Speed | |
| Spin | |
| Control | |
| Hardness | Little hard |

Some acquaintances were using it and let me hit it.
Personally I feel it is a very nice rubber. Is shot feeling tenacious itself? I think it is similar.
Because it feels better to let the ball engulf the ball, I feel that it is systematically similar to 64 and 80.
But the shot feeling was 05 FX was the closest image.
I feel it is easier to hang rather than hanging. The absolute amount of rotation is still above that of tenaji.
Instead, it is also insensitive to someone's rotation to some extent and it is easy to meet, so it feels like a balanced rubber.
The most impressive feeling I felt was Raundell's top rubber, the most thrilled.
Compared with high end rubbers such as tenazi and omega, although the rotation amount may feel honestly unsatisfactory, I think that it is an excellent rubber with no well-balanced technology.
Because the weight is also relatively light, it is attractive not to choose a layer to use, I think that it is a rubber that I can recommend also to the back of the shake.

2017/06/30

| | |
| --- | --- |
| Overall | |
| Speed | |
| Spin | |
| Control | |
| Hardness | Little soft |

It is now three less few + carbon rackets.
The flying speed is really first-class goods.
I think that it is a thick racket with sharp performance, but I think that it is good for those who want to substitute items by using Primolatz carbon or Shuraga that I sold before.
Since the blade is also regular size, it may be better to take into account that the weight becomes slightly heavier when changing from a compact blade such as Gel Gelly 21 or Gelgery α.
I think that it is a good racket for those who want speed.
In addition, the grip was slightly thicker and rounded, and the flare was a standard thickness close to Gel Gelly 21, but it was a thick impression.

2017/05/03

| | |
| --- | --- |
| Overall | |
| Speed | |
| Spin | |
| Control | |
| Touch | |
| Hardness | Little hard |
1
Racket
Producer
Grip
Review Ranking
20 points are added in the post. You can replace it by Amazon Gift Card worth $5.00 with 1000 points.